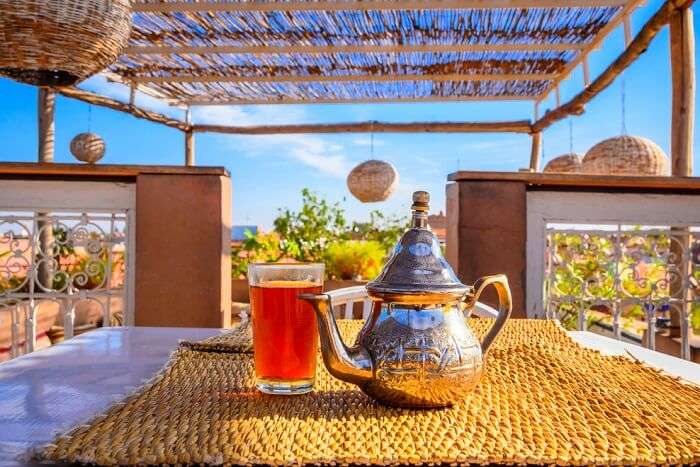 Marrakech is a famous city in Morocco, full of vibrancy, rich culture and diversity. The city is full of amazing activities and life where you can experience something new every time. Despite many attractions, Marrakech is among the world's most famous tourist destinations.
This place offers many exciting activities and life experiences with a convenient budget. You can have a memorable time with your family, friends and partners while exploring the landscapes, historical sites, desserts, mountains, architectural sites, shopping places and much more in Marrakech.
Marrakech Tour Guide – Top Things to Do in Marrakech
If planning to visit Marrakech, you must plan your holidays to enjoy them fully with Marrakechconcierge. There are many attractions and outdoor activities in Marrakech that attract visitors. Here, we have listed the top things to do in Marrakech to make your trip memorable and more enjoyable. Have a look!
Incredible View of Sunset from Café Du France
Café Du France is the best place in Marrakech to watch the magical sunset view over Al Jeema el-Fna Square. The only café with a rooftop facing west is Café du France, so nothing is blocking your view of the sun setting behind the plaza.
The plaza comes alive at night with food vendors, snake charmers, and fire eaters, making it the ideal location to watch the magnificent sight. Grab a drink, find a seat, and watch the magic of sunset after exploring the souks and the central plaza. It is undoubtedly one of the best activities to do in Marrakech that you must not visit.
Shopping in The Souks
The Souks is a famous marketplace in Marrakech situated just off Marrakech's central plaza. Here, you can feel that you are now in a typical Moroccan setting when you are here. Navigating this labyrinth of covered markets and tiny passageways can be overwhelming.
There are shops and stalls offering everything imaginable throughout the labyrinth. You can see and buy unique hand-crafted items or things imported from China. Some items are high-priced; however, you can negotiate with the vendors as they are friendly.
Stay at Riads
Riads are traditional Moroccan homes with internal courtyards or gardens. The riads in Marrakech provide visitors with excellent hospitality and lodging options. There are numerous "riads" in and around Medina, each with roomy and well-appointed rooms, bathrooms with showers, a large yard, and a terrace that provides the best panoramic views of the area.
One of the best things to do in Marrakech is to spend one night in one of the traditional homes, enjoy first-rate service, and discover their handicrafts and gastronomic specialties.
Visit the Museums
Marrakech is a well-known tourist attraction due to its abundance of charming museums. One of the best things to do in Marrakech is to visit the impressive collections of Moroccan art, craft, and architecture at different museums.
Here you can experience and appreciate the allure and beauty of Moroccan customs and heritage. The Marrakech Museum, Maison de la Photographie, and Dar Si Said are the best sites to visit. These places allow you to explore history, heritage and Moorish culture closely.
Tour of Ben Youssef Madrasa
Visiting a Ben Youssef Madrasa is a must-do thing in Marrakech. It is a former Islamic institution established in the 14th century. Now, Ben Youssef Madrasa is a UNESCO World Heritage Site. The building's elaborate stucco, mosaic, and carving work make it an epitome of art in architecture.
Since November 2018, it has been closed for renovations, and many tourists have been eagerly anticipating its reopening. The place is worth visiting due to its incredible architecture that initially inspires customers.
Enjoy Afternoon Tea at La Mamounia
Marrakech is a well-liked vacation spot for both elite and budget tourists. La Mamounia is one of the most magnificent inns. It is well known for its afternoon tea, frequently provided on its lovely grounds.
La Mamounia should be at the top of your list of things to do in Marrakech if you're searching for a treat. A selection of sandwiches, pastries, scones, and tea are included in afternoon tea, which costs 390 dirhams (about £33) per individual.
Dessert Activities
A trip to Marrakech would only be complete with visiting the dunes in the Sahara Desert, only a few minutes' drives from the city centre. You can explore dessert from a dune vehicle. Also, you can bounce your way through Berber villages, rock gardens, and palm groves to observe a peaceful way of life where people manage their farms and livestock.
Mountain Biking
Mountain biking is a famous and exciting activity at Atlas Mountain for adventure lovers. It is a day trip from Marrakech. While admiring the scenery from dirt roads, bike paths, and mountain biking through Berber villages. Your trip to the Tizi n' Tamatert pass comes complete with lunch, mint tea, and a visit to Aremd village, the biggest Berber community in the Imlil Valley.
Hot Air Ballooning
In Marrakech, hot air ballooning is a tremendously exhilarating adventure sport. Enjoy the breathtaking view of Marrakech and its surroundings as you soar above the desert, tribal communities, dunes, oasis, and the Atlas Mountains.
Hot air ballooning is undoubtedly one of the best activities to attempt in Marrakech if you love adventure and have a brave heart to have some fun moments. For this activity, contact the professionals at Marrakech by air.
A Visit to Atlas Mountain
The Atlas Mountains are one of the finest day trips from Marrakech. With this journey, you can visit the Agafay Desert and the Atlas Mountains in one trip. The first leg of this guided trip involves a drive to the Atlas Mountains, where you'll stop in a traditional village for a camel ride and a chance to mingle with the local Berber population.
Enjoy a cup of mint tea while learning how to crush an argan nut to produce argan oil. After seeing Tamatert's terraced fields, keep going to experience a typical Moroccan meal. The Atlas Mountains are reached after passing through the Agafay Desert, a stone desert, a sanctuary, and the brown Plateaus.
Enjoy Nightlife at Emaa El-Fnaa
With its rows of food vendors, local businesses, snake charmers, tattoo artists, and fortune tellers, Jemaa el-Fnaa is constantly crowded with locals and visitors. One of Marrakech's busiest public spaces, Jemaa el-Fnaa, is just outside Medina.
One of the most incredible things to do in Marrakech is to explore every nook and cranny, dazzling with local cuisine and locals. This is especially true after sundown. Spend time with friends and family, enjoy local music, and explore the cuisine stalls to make the most of your evening in Marrakech.
This guide will help you plan your trip while determining the best things to do in Marrakech. We provide tailor-made Marrakech packages with excellent services and customer support to make your trip memorable and convenient. Get in touch now!